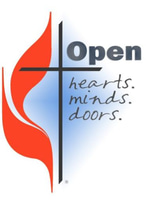 Bugle 'N Brief is a bi-monthly newsletter used to keep everyone 'up to date' on what is happening at Wesley Chapel UMC.
BUGLE 'N BRIEF
JULY - AUGUST 2023
21st Edition
BEGINNING JULY 2, WORSHIP WILL BEGIN AT 9:30 am
PASTOR'S PARAGRAPH
Wesley Chapel Family,
I wish you blessings and joy for the last time as I step down from this role as your Pastor. I am grateful beyond words for the time we have had together, and for the ways that we have grown as a result of the last fourteen years. It brings great excitement to welcome Pastor David Hodsdon, and to see what God has in store for all of you together! As you learn about each other and move on to the journey ahead, keep Romans 12 in your hearts: Let love be genuine; hate what is evil, hold fast to what is good; love one another with mutual affection; outdo one another in showing honor. No matter what happens in the world around you, remember that you always have the choice to be love and light in an otherwise dark existence. May God work in each of you to build up the body of Christ for the transformation of the world—and may you always know your worth in the process.
Holding His love for you always,
Pastor Sandi
MARK YOUR CALENDAR
July 2 - Holy Communion
July 9,16 &23 Gift Cards for Jo Ostby
July 15 - Gift cards for Jo Ostby Collection, Noon - 4 at the Parish Hall
July 31 - Christmas in July - Meal after Worship (Brunch)
- Gift Cards for Urbana Elementary School
August 6 - Holy Communion
August 20 - Trustees Meeting after Worship
August 27 - Meal after Worship
ALTAR FLOWERS
The altar flowers in July are in Memory of Aubrey & Mildred Dutrow, given by their daughter, Fayne Lebherz.
The altar flowers in August are given in Memory of our Parents, Mary and John Covell and Rezie and Ida
Rhinehart, given by Ed and Jean Rhinehart.
BIBLE STUDIES
For now, the Monday Sunday School for adults will continue as before. We are still working on "The Desire of Ages". The study begins at 10:00 to 12:00 and if interested, please let Dinah Benson know and we will pull up an extra chair.
MISSIONS
Wesley Chapel will be collecting Gift Cards for Jo Ostby and her family. Jo has run the Greater Area Urbana Food Bank for many, many years. She was recently diagnosed with a serious disease.
Gift Cards Wesley will collect are from Costco, Giant, Walmart, Weis, Sheetz and Wawa. Please bring your Gift Cards to church during worship (9:30 - 10:30) on July 9, 16 and 23. The Parish Hall will be open on Saturday, July 15 from noon to 4 pm to drop off Gift Cards.
GIFT CARD COLLECT FOR URBANA ELEMENTARY SCHOOL
Dinah Benson will be collecting gift cards from Target, Walmart, and Giant in the amount of $25. These gift cards will be used for families in need at Urbana Elementary School. We have been supporting this cause for the last two years and it has become a very welcoming reminder that we are a church that serves its community. If you have questions, please call Dinah Benson, 301-641-2214. Gift cards are due by August 13, 2023. Thank you for all help in making this a successful achievement.
Thank you from the Mission Comm.
THANK YOU
Dinah Benson for getting the ladies of Wesley Chapel together for lunch at Dutch's Daughter. Lots of good food, and plenty of gab.

Nancy Bittle for getting a team together to clean the carpet in the Parish Hall and re-stripe the outdoor steps to the Church and Parish Hall.
LITURGISTS
JULY
2 Carolyn Maher
8 Laura Wood
16 Kendra Gibson
23 Judy Pontius
30 David Mills
AUGUST
6 Dinah Benson
13 Tom Maher
20 Samantha German
27 Leslie Short
HAVE YOU CHANGED???
If you have moved, changed your email address, cell phone number, etc., it is important to let Judy
Pontius, poncho3506@gmail.com or Tom Maher, maher323@verizon.net know.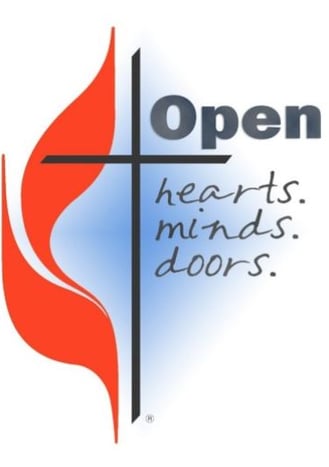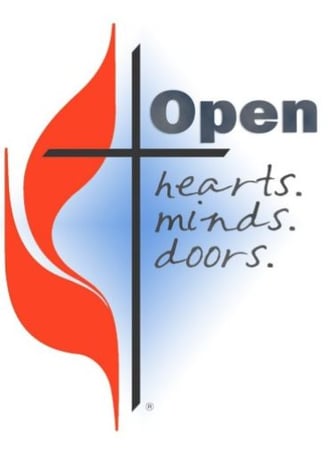 We organize various activities throughout the calendar year. See our Church Calendar below
Each week our church bulletin lists members and friends that need our prayers.
Our Church organizes various events, from Christmas celebrations, Especially our Live Nativity held behind the Urbana Fire Hall to Easter festivities and Thanksgiving prayers.
Our Bible study groups meet on Monday and Thursday mornings, so you can choose which one suits your life the best. Call: 301-663-4956 to ask for info.
"If you cannot do great things, do small things in a great way."