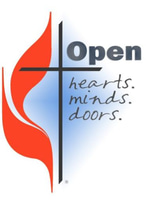 Bugle 'N Brief is a bi-monthly newsletter used to keep everyone 'up to date' on what is happening at Wesley Chapel UMC.
BUGLE 'N BRIEF
NOVEMBER - DECEMBER 2023
23rd Edition
PASTOR'S PARAGRAPH
Greetings Friends.
It seems this time of year we usually pay extra attention to "counting our blessings". The season begins with gratitude for those who have helped us, teaching and modeling for us what it means to be Christians (All Saints Day). It continues with a day of general thanksgiving near the end of the month (Nov 23), with its roots in harvest festivals. During December, we have Advent, then the 12 days of Christmas taking us from Christmas Day, to January 6. These two months are full of reasons for gratitude.

During all of this there are many things on our church calendar (see the rest of the newsletter). I hope you will make a point of connecting with some of them. I am excited to see how you "do" the activities associated with the season. In all of this, I am especially thankful for those working behind the scenes to make sure our events work out smoothly, (like the Arts and Crafts show did!) Thank you to all of those involved!

And I continue to thank God for each of you, and your place in our community of faith. God has so planned it that every one of us has a role to fill, with the Spirit working in us to amplify our unique gifts for the glory of God. (see Romans 12, Ephesians 4, and 1 Corinthians 12).
Pastor Dave
Contact: Rev. Dave W, Hodsdon 240-676-7825
www.facebook.com/david.w.hodsdon
www.youtube.com/david.w.hodsdon3533
email: revdwhodsdon@gmail.com
Mail: 4227 Headwaters Lane, Olney, MD 20832
Worship now begins at 9:30 am
------------------------------------------------
MARK YOUR CALENDAR
Nov. 4 - Stable Building for Live Nativity 9 am
Nov. 5 - Communion -All Saints Day will be recognized
Nov. 11 - Holiday Bazaar 9 -2
Nov. 26 - Gingerbread House Decorating 2 pm
Dec. 3 - Live Nativity
Dec. 10 - Poinsettia Orders Due
Dec. 10 - Christmas Dinner 4pm
Dec. 21 - Church Council Meeting 7 pm
Dec. 24 - Christmas Eve Service 9 pm
Dec. 25 - CHRIST IS BORN
------------------------------------------------
MISSION NEWS
From Judy
The Mission Team has paid ½ the cost of the camel for the Live Nativity. The Team is looking forward to our Bazaar on November 11. With the income we are able to make, we will be donating to several different organizations, both locally and internationally. The Team continues to support the Urbana Food Bank. Current needs: laundry detergent (pods or reg); canned beans – kidney, black, cannelloni, and baked; creamed soups - - especially mushroom; tomato products – paste, sauce, crushed, pieces, etc. Always needing: toilet paper, tissues, paper towels, paper plates, and napkins. If you are able to purchase some of these items at Giant, please place in the Urbana Food Bank cart as you leave the store. Otherwise, bring to Wesley Chapel in a grocery bag and place on the front pew. The Mission Team will take it to Giant. Thank you.
From Dinah
Today I received a call from the counselor at Urbana Elementary School asking for support in their pre-school class of 18 students. They need snacks (goldfish, teddy grahams, Graham crackers, Ritz crackers, applesauce,
Veggie straws, etc). The counselor also said if we could get the large family sizes that the teacher does not mind giving out the individual servings. She also said it was less expensive. These items are needed as soon as possible.

The counselor also asked for Thanksgiving dinner ingredients for two families. Family A has 5 adults (one of them being in high school) and 1 child.
Family B has 4 children and 2 adults. The dinner ingredients will need to be delivered to the school on Monday, Nov 20th.
Thank you for anything that you can give. Please call/see Dinah Benson for additional information if needed.
We are going into the holiday gift season with December right on our heels. If possible, could you as a family, donate $25 gift cards from either Walmart, Target, or Giant for families in need at Urbana Elementary School. The school is so appreciative that we are able to support them in their efforts to serve the community.
------------------------------------------------
HOLIDAY BAZAAR
Everyone's help is needed for the Mission's Team Holiday Bazaar on Sat. Nov. 11. It may be a holiday event, but items of all kinds are needed. All profit will be used for those in need. We ask all items be handmade. Examples, jewelry, ornaments, table decor, textile/fabric gifts, crochet, knitted, etc. Baked goods will be needed as well. The Annual Holiday Bazaar is planned for Saturday, November 11, 9 am - 2 pm.
Crafts and baked goods will be accepted on Friday, November 10 from 9 - Noon. Baked goods will be accepted at 8 am, November 11. Breakfast and lunch offered. A large variety of soups will be for sale by the quart as well as sandwiches. For more information contact Judy Pontius, 301-831-8153, Carolyn Maher, 301-662-5769, or Nancy Bittle, 301-639-3136,.
------------------------------------------------
THE LIVE NATIVITY
The Camel is coming and other "stable" animals, too!
The Hahn Family is excited to be able to bring their animals, (possibly 3 camels) to Wesley Chapel's 23rd Live Nativity. It will be held on Sunday, December 3, with show times 6, 7, & 8 pm at the Urbana Fire Hall back parking lot.
This is a wonderful event. The Live Nativity has become a tradition for many families in the area. For others it is their first time coming. Still for others, particularly children it is the only time or even the first time they hear the true story of Christmas. Let us all reach out and bring God's gift to as many people as we can that night through the Live Nativity.
Below is a list of how YOU can help.
Stable building will be on Sat. Nov. 4, rain date Sat. Nov. 11. Manpower and lady power are needed. Meet at the Church parking lot at 9:00 am to load the parts. The stable is much lighter and easier to move than in years past.
If you have would like to help or have any questions, please contact the Maher's 301-662-5769 or Carolyn's cell 240-409-6428 or Thomas cell 240-626-3334.
The "FEED THE CAMEL" banner will be hung. $500 is needed to bring the camel(s) and other animals to the Live Nativity. Each $20 donation will "buy" a bale of hay. Please send your donation to Feed the Camel fund to Christine Smith, treasurer, 2298 Persimmon Drive, Ijamsville, MD 21754. On the memo line, please remark CAMEL or place in the offering plate.
Actors, no speaking parts .Please consider participating. Minimum 13 actors, but more would be great. We usually have 21-23. All costumes are clean and ready to go. Once again, ASL interpreter, Nan Cronk Walker will be available at all 3 shows.
Hot chocolate makers needed. All ingredients are ready to be mixed and heated.
Cookie bakers. Please put 2 cookies in a bag & seal. Mark if cookies have nuts or peanut butter. Bring cookie bags to the Church on Sunday December 3 by 2 pm. Please write your name and type of cookie on the list available.
Hosts to serve hot chocolate and cookies will be needed to pour and serve drinks & cookies.
If you have would like to help or have any questions, please contact the Maher's 301-662-5769 or Carolyn's cell 240-409-6428 or Thomas cell 240-626-3334.
------------------------------------------------
CHRISTMAS DINNER AT LONGHORN RESTAURANT
Join in the food, fun & fellowship at Wesley Chapel's Christmas Dinner to be held at Longhorn Restaurant on December 10, at 4 pm. Deadline to make reservations is Dec. 7. Please let Dinah Benson know by email, text, or at Church if you plan to attend.
------------------------------------------------
BIBLE STUDIES
Hi everyone! As for Monday Sunday School, we are still reading, studying, questioning and enjoying the same study as previous B 'n B's stated. We meet on Mondays from 10:00-12:00, at Dinah Benson's home.
And, if you want something new and exciting to read, come on Thursdays to the Adult Bible Study from 10:00-12:00, at Dinah Benson's home. An Advent Study will begin soon. The study title yet to be announced. There are so many good ones to choose it's difficult to pick just one.
------------------------------------------------
ALTAR FLOWERS
November Altar Flowers : HAPPY BIRTHDAY, ALLIE, given by her parents, Roger & Samantha.
December Altar Flowers are given in Honor of our grand kids, Zach, Jonny, Emily, Gage & Burke, given by Jean & Ed Rhinehart.
The 2024 Altar Flower Chart will be in the Narthex soon. Cost will remain the same as last year, $60 for both vases. The flowers will be placed on the altar for the entire month. Sign up early to get your favorite month. If you have any questions, please contact Carolyn Maher.
------------------------------------------------
HELP WANTED: VOLUNTEERS
Needed to pick up the Church mail from its mailbox and place in the Pastor's "mailbox" in the Parish Hall. If you are willing to do this, contact Pastor Dave or Carolyn Maher, 301-662-5769. Thanks.
-------------------------------------------------
THANK YOU LETTER
Dear Friends of Wesley Chapel,
I want to thank you for your prayers and wonderful support at the time of Jim's passing. So many of you came to the funeral home and/or the funeral. Also, Carolyn, Nancy and many more members and friends of the church who prepared and served a delicious meal after the service. Thank you too for the beautiful flowers and many cards of sympathy I have received. I can't thank you all enough.
Love, Barbara
With Special Thanks to all of you. To know you is to know people who are kind, considerate, and thoughtful. To know you is to be grateful for the special things you do. For everything you've done... for being the special people that you are...thank you so very much.
This card was sent to Wesley Chapel by Lisa Sisk, Jim Coffey's cousin.
-------------------------------------------------------------
THANK YOU TO:
Janet & Jim Hoffman and family for providing the Halloween meal after Worship in October.
Everyone who helped in any way at the Urbana Indoor Art & Craft Show.
All the soup makers for the Bread & Soup Feast
Everyone who helped, donated crafts and baked goods to the Bazaar
Greg Gray for volunteering to copy the bulletin. Large type bulletins are available, too.
-------------------------------------------------------------
Liturgists for Wesley Chapel.
Would you like to join us as a Liturgist for a Sunday, approximately every 3 months. Pastor Dave will send you the scripture(s) he would like you to read ahead of time. Consider it and if you would like to join us, let Judy Pontius know. Thank you.
LITURGISTS
Nov. 5 - Samantha German Dec. 3 - Christine Smith
Nov. 12 - Leslie Short Dec. 10 - Laura Wood
Nov. 19 - Carolyn Maher Dec. 17 - Kendra Gibson
Nov. 26 - Pat Huff Dec. 24 - David Mills
Dec. 31 - Judy Pontius
-------------------------------------------------------------
LOOKING AHEAD
Please mark your calendars for the following events
January 18 - Trustee meeting 7 pm
January 20 - Planning Retreat 9 am with lunch
February 14 -Ash Wednesday
-------------------------------------------------------------
HAVE YOU CHANGED??? Help us to keep our Directory updated!!!
If you have moved, changed your email address, cell phone number, etc, it is important to let Judy
Pontius, poncho3506@gmail.com or Tom Maher, maher323@verizon.net know.
-------------------------------------------------------------
GARDEN OF THE NATIVITY
Once again, Wesley Chapel will decorate its sanctuary with poinsettias. These florist quality 4 - 6 bloom plants will cost $7.50 each. This year's supplier is the FCPS Career & Technology Center, the same as in the past few years. They will be placed in the sanctuary on Sunday, December 17, and will remain there until after the 9 pm Christmas Eve service. You may then take them home to enjoy. This year you have the choice to select either red or white poinsettias. Prepaid orders must be received no later than Sunday, December 10. Fill out the form below, mark your checks "plants" and place in the offering plate or send to Carolyn Maher, 323 Adam Road, Frederick, MD 21701.
-------------------------------------------------------------------------------------------------------------------
Please Print
In Memory: (deceased) ______________________________________________________________________
_______________________________________________________________________________________
In Honor: (living) __________________________________________________________________________
_________________________________________________________________________________________
Given by __________________________________________________________________________________
__________________________________________________________________________________________
Phone number:___________________________________
Number of RED plants_______________ Number of WHITE plants______________
Total number of plants_______________ X $7.50 = _______________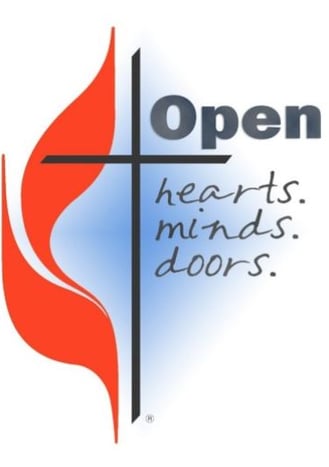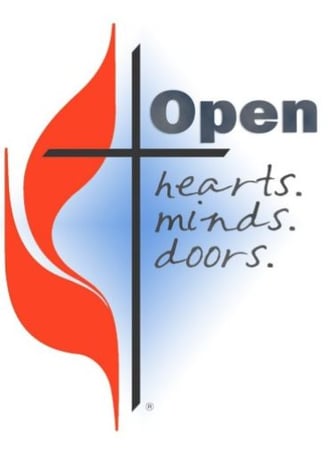 We organize various activities throughout the calendar year. See our Church Calendar below
Each week our church bulletin lists members and friends that need our prayers.
Our Church organizes various events, from Christmas celebrations, Especially our Live Nativity held behind the Urbana Fire Hall to Easter festivities and Thanksgiving prayers.
Our Bible study groups meet on Monday and Thursday mornings, so you can choose which one suits your life the best. Call: 301-663-4956 to ask for info.
"If you cannot do great things, do small things in a great way."